Last weekend was a busy and musically rich weekend! It included gigs with the band Arkitekture (classic and contemporary jazz), the Clockwork-Band (variety), Centers for Spiritual Living (sacred and secular), and a benefit performance with the Gayle Weaver Harrod Band for the victims of last month's flooding in Ellicott City.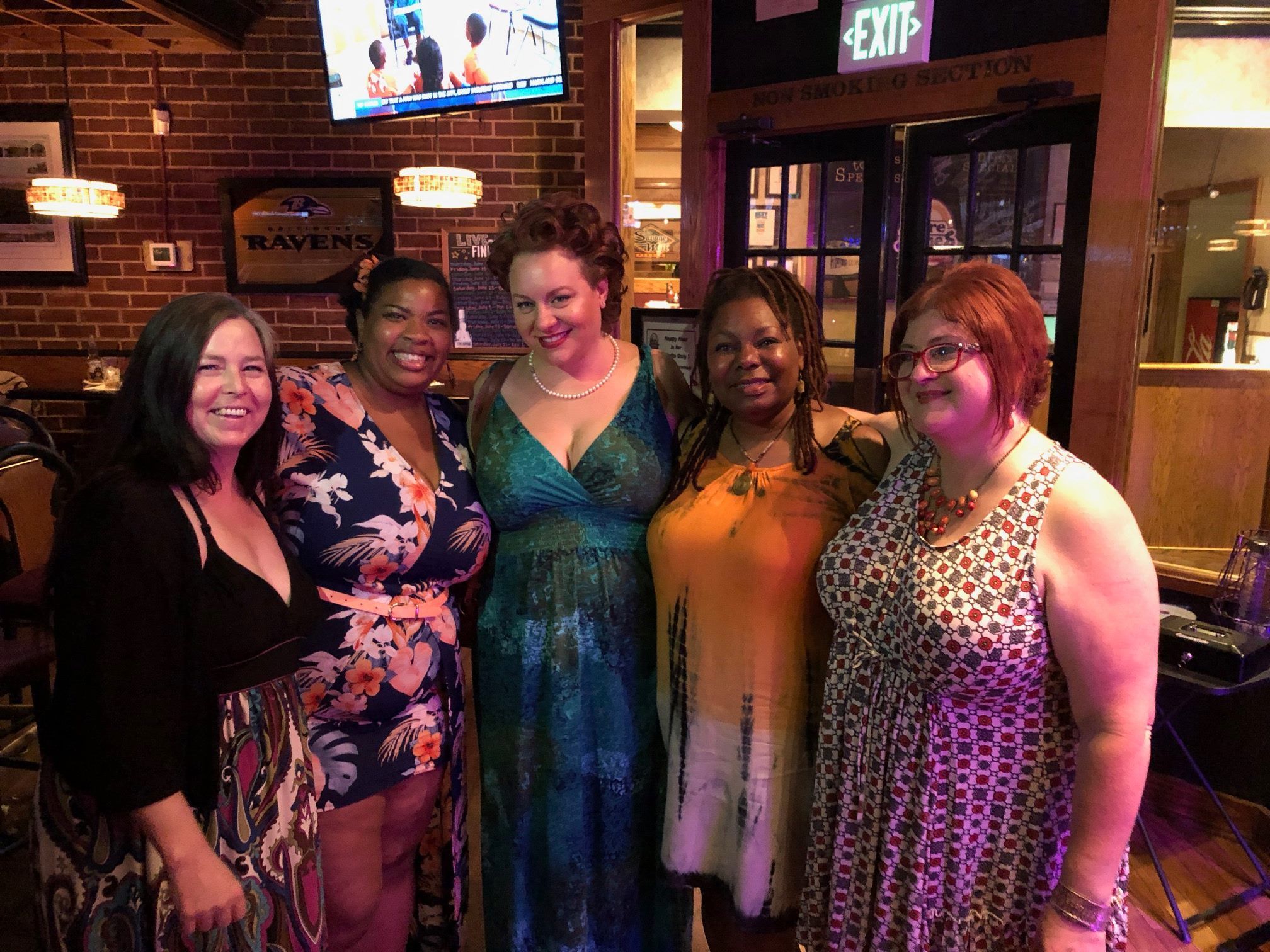 Musicians and vocalists lending their talents to the Ellicott City fundraiser on Saturday, June 30. From left to right, Ren Rick, Carly Harvey, Gina DeLuca, yours truly, and Gayle Weaver Harrod.
The Clockwork Band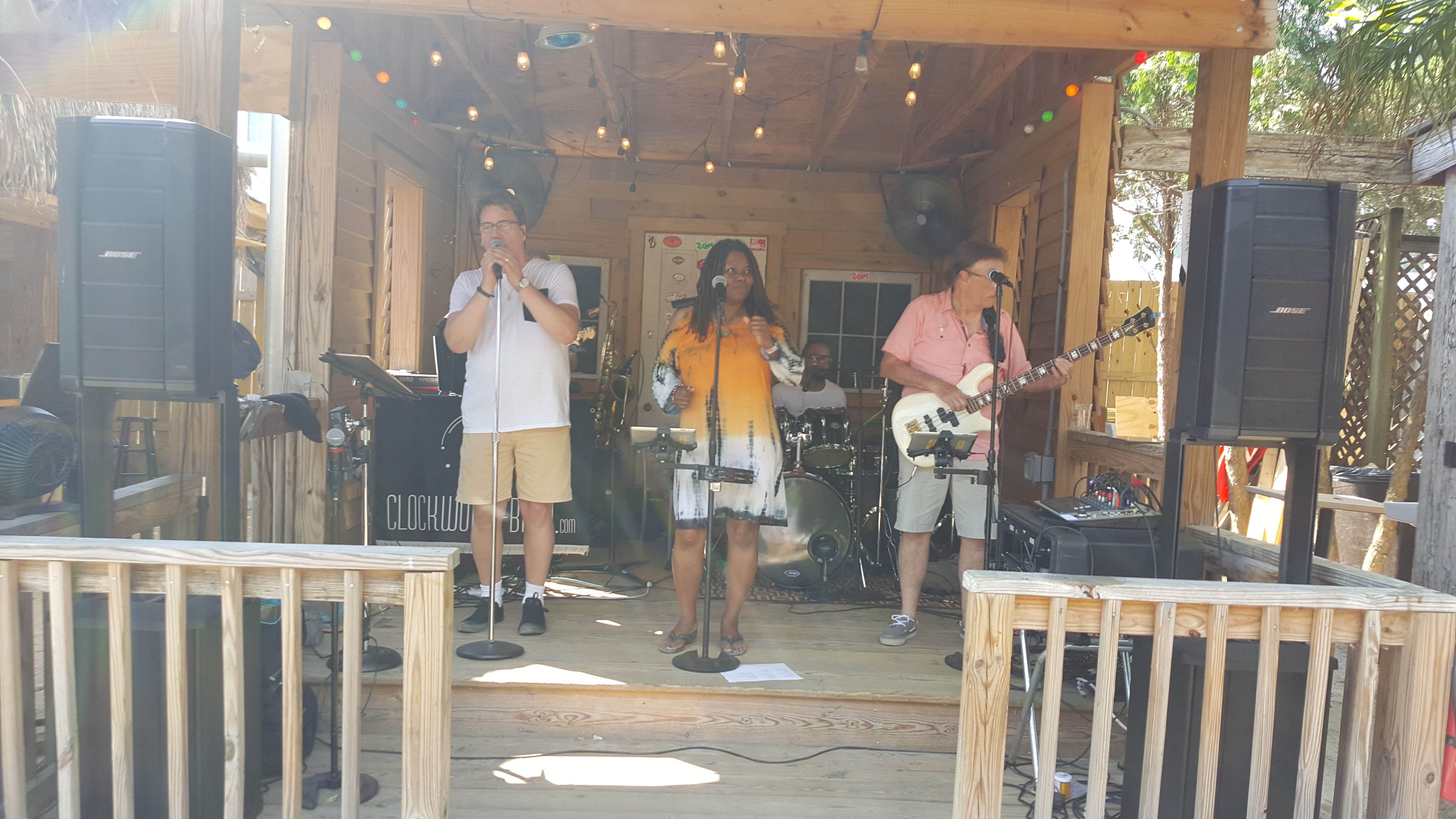 Saturday, June 30 at Port Deposit, MD. Upfront with me- Warren Eldredge (l), Rick Sebeck (r). On drums, DeJuan Rosado, and hiding in the back behind the banner, Len Getz.
I'm so thrilled to have been interviewed by Jefferson Glassie of the podcast Planetary Gigs Society two weeks ago at the Silver Spring Blues Festival! Feel free to give a listen here, Deletta Gillespie with Jefferson Glassie of Planetary Gigs Society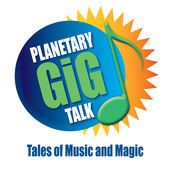 ALSO...Come check me out at the Ellicott City Fundraiser this Saturday, June 30 at Bare Bones, 9150 Baltimore National Pike #22, Ellicott City, MD 21042. I'll be doing a couple of numbers with the Gayle Harrod Band. All proceeds go to assist the Ellicott City flood victims. The fun begins at 7 pm!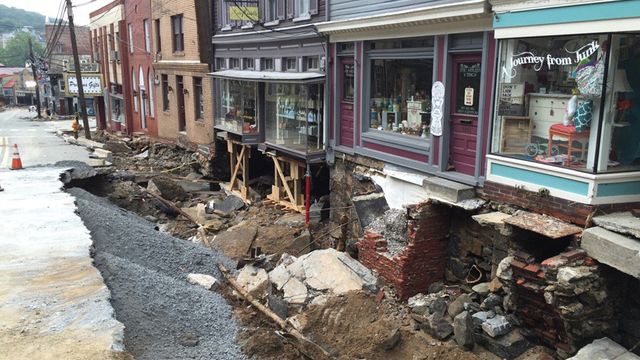 Image owned by Barnard.